Modo Syrups
Modo - Finest Quality Cocktail Syrups
All Modo products are made of the highest quality ingredients - for the professional cocktail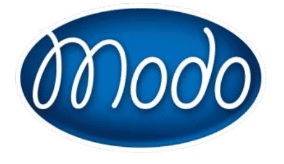 THE TRUE SYRUP TASTE
The exotic northern nature, the thousands of country lakes and the vast forests, are both inspiration and birthplace for the Modo products. Only natural, pure ingredients are used. All products are made from scratch in Finland and are meant to tickle your taste buds, whether you prefer a seductive sweetness or a spicy satisfaction.

The key to the high quality is clean and natural raw materials:
Flavours come from real fruits, berries and natural sugar
Also all colours are natural
All products are gluten and lactose free

We would recommend you to try Modo Mango - see drinks recipes under several of the products.

Handcrafted for craftsmen in Finland



glassFORever only work with business customers. Login as a B2B business customer and see prices.


Click here for more information for business B2B customers

We do not sell to Private customer.